Acrylic (PMMA) Laser Cutter
Video glance for Laser Cutting Acrylic Design
Acrylic Laser Cutter & Engraver
| | |
| --- | --- |
| Working Area (W *L) | 1300mm * 900mm (51.2" * 35.4 ") |
| Software | Offline Software |
| Laser Power | 100W/150W/300W/450W |
| Laser Source | CO2 Glass Laser Tube or CO2 RF Metal Laser Tube |
| Mechanical Control System | Step Motor Belt Control |
| Working Table | Honey Comb Working Table or Knife Strip Working Table |
| Max Speed | 1~400mm/s |
| Acceleration Speed | 1000~4000mm/s2 |
Benefits from Acrylic Laser Cutting (plexiglass)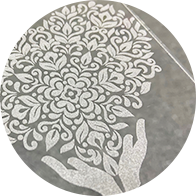 Intricate pattern engraving
✔  Perfectly polished clean cutting edges in a single operation
✔  No need to clamp or fix the acrylic due to contactless processing
✔  Flexible processing for any shape or pattern
✔  No contamination as with milling supported by fume extractor
✔  Accurate pattern cutting with optical recognition systems

✔  Improving efficiency from feeding, cutting to receiving with shuttle working table
Recommended Acrylic Laser Cutting Machine
• Laser Power: 100W/150W/300W
• Working Area: 1300mm * 900mm (51.2" * 35.4 ")
• Laser Power: 150W/300W/500W
• Working Area: 1300mm * 2500mm (51" * 98.4")
• Laser Power: 180W/250W/500W
• Working Area: 400mm * 400mm (15.7" * 15.7")
Added Value from MimoWork Laser
✦ CCD camera provides the machine with the recognition function of cutting the printed acrylic along the contour.
✦ Faster and more stable processing can be realized with the servo motor
✦ Mixed laser head allows the machine to cut not only nonmetal material like acrylic and wood, but also metal materials.
✦ The best focus height can be automatically found with the auto focus laser head when cutting differently thick materials, no need for manual adjustment.
✦ Fume Extractor can help to remove lingering gases, pungent odor that may generate when CO2 laser is processing some special materials, and airborne residues.
Meet Your Favorable Acrylic Laser Cutter & Engraver
UV printed acrylic with rich color and pattern are gradually universal and add more flexibility and customization. Awesomely, it can be also laser cut accurately with pattern Optical Recognition Systems. Advertising board, daily decorations, and even memorable gifts made of photo printed acrylic, supported by printing and laser cutting technology, easy to be achieved with both high speed and customization. You can laser cut printed acrylic as your customized design, that's convenient and high efficiency.

◆  Elevate the acrylic plate so that it's not touching the working table while cutting
◆  A higher purity acrylic sheet can achieve the better cutting effect.
◆  Select the laser cutter with the right power for flame-polished edges.
◆  The blowing should be as slight as possible to avoid heat diffusion which could also lead to a burning edge.
◆  Engrave the acrylic board on the back side to produce a look-through effect from the front.
Any questions about laser cutting & laser engraving on acrylic?
Let's know and offer further advice and solutions for you!
Professional and qualified Laser Cutting on Acrylic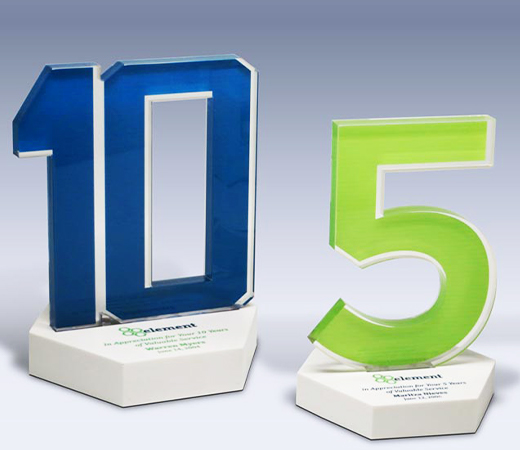 With the development of technology and the improvement of laser power, CO2 laser technology is becoming more established in acrylic machining. No matter it's cast (GS) or extruded (XT) acrylic glass, the laser is the ideal tool to cut and engrave acrylic (plexiglass) with significantly lower processing costs comparing with traditional milling machines. Capable of processing a variety of material depths, MimoWork Laser Cutters with customized configurations design and proper power can meet different processing requirements, resulting in perfect acrylic workpieces with crystal-clear, smooth cut edges in a singles operation, no need for additional flame polishing.
Not only laser cutting, but laser engraving can enrich your design and realize free customization with delicate styles. Laser cutter and laser engraver can truly turn your incomparable vector and pixel designs into custom acrylic products with no limitation.
Typical applications for Laser Cutting and Engraving Acrylic
• Advertisement Displays
• Architectural Model Construction
• Company Labeling
• Delicate Trophies
• Printed Acrylic
• Modern Furniture
• Outdoor Billboards
• Product Stand
• Retailer Signs
• Sprue Removal
• Bracket
• Shopfitting
• Cosmetic Stand