Fabrics (Textiles) Laser Cutter
What is Fabric Laser Cutting?
Due to the unique characteristics of CO2 lasers, the laser beam can be effectively absorbed by a wide range of organic and non-metallic materials, resulting in excellent cutting results. Laser cutting of fabrics finds extensive application in industries such as apparel, home textiles, sports equipment, and even medical supplies.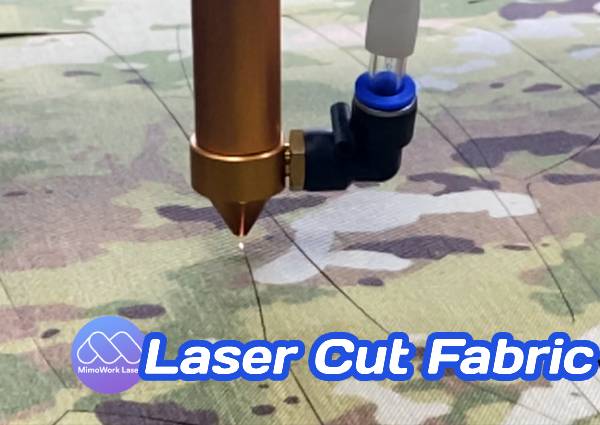 The fabric laser cutting machine is an ideal choice for both customized and mass production due to its high precision and efficiency. Unlike knife cutters or scissors, the fabric laser cutter employs a non-contact processing method. By positioning the laser head away from the material, the laser beam is directed to cut through fabrics and leather. Typically, roll fabrics are placed on the auto-feeder and automatically transported on the conveyor table. The built-in software ensures precise control of the laser head's positioning, allowing for accurate fabric laser cutting based on the cutting file.
To provide a visual explanation, we have created a video for your reference. ▷
Video Glance - Automatic Laser Cutting For Fabric
what you can learn from this video:
This video covers the pros and cons of fabric laser cutter and oscillating knife cutting CNC machine. Taking some examples of various apparel and industrial textiles fields from our MimoWork Laser Clients, we show the actual laser cutting process and finishing comparing with cnc oscillating knife cutter, helping you to choose an appropriate machine to enhance production or start a business in terms of fabric, leather, apparel accessories, composites, and other roll materials.
Brief Intro - Fabric Laser Cutter Structure
• Conveyor System: automatically transmits roll fabric to the table with auto-feeder and conveyor table.
• Laser Tube: the laser beam is produced here. And CO2 laser glass tube and RF tube are optional according to your needs.
• Vacuum System: combined with an exhaust fan, the vacuum table can suck the fabric to keep it flat.
• Air Assist System: the air blower can timely remove the fume and dust during laser cutting fabric or other materials.
• Water Cooling System: water circulation system can cool down the laser tube and other laser components to keep them safe and prolong service life.
• Pressure Bar: an auxiliary device that helps to keep the fabric flat and conveying smoothly.
With high automation, one person is good enough to cope with consistent fabric laser cutting work. Plus with a stable laser structure and long service time of laser tube (that can produce co2 laser beam), the fabric laser cutters can get you a long-term profit.
Advantages: Why Choose Laser Cutting on Fabrics (Textiles)
Synthetic fabrics and natural fabrics can be laser cut with high precision and high quality. By heat melting the fabric edges, the fabric laser cutting machine can bring you an excellent cutting effect with a clean & smooth edge. Also, no fabric distortion occurs thanks to contactless laser cutting.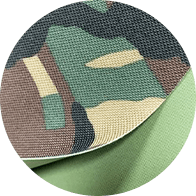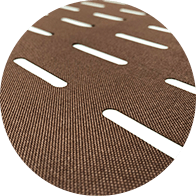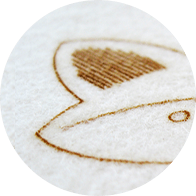 ✔  No crushing and dragging of material due to contactless processing

✔  Laser thermal treatments guarantee no fraying and sealed edges

✔  Continuous high speed and high precision ensure productivity

✔  Varieties of composite fabrics can be laser cut

✔  Engraving, marking, and cutting can be realized in a single processing

✔  No materials fixation thanks to MimoWork vacuum working table

Common Applications for Laser Cutting Fabrics (Textiles)

More Fabrics & Related Applications

Who should choose fabric laser cutters?
Now, let's talk about the real question, who should consider investing in a laser cutting machine for fabric? I've compiled a list of five types of businesses worth considering for laser production. See if you're one of them.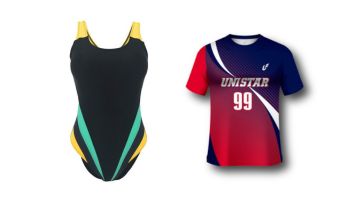 1. Small-patch production/ Customization
If you are providing a customization service, a laser cutting machine is a great choice. Using a laser machine for production can balance the requirements between cutting efficiency and cutting quality.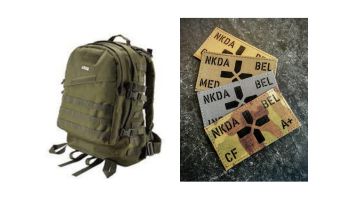 2. Expensive Raw Materials, High-Value-Added Products
For expensive materials, especially technical fabric like Cordura and Kevlar, it's best to use a laser machine. The contactless cutting method can help you save material to a large degree. We also offer nesting software that can arrange your design pieces automatically.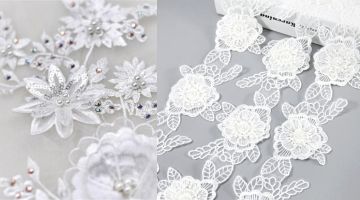 3. High requirements for precision
As a CNC cutting machine, the CO2 laser machine can achieve cutting precision within 0.3mm. The cutting edge is smoother than that of a knife cutter, especially performing on fabric. Using a CNC router to cut woven fabric, often shows ragged edges with flying fibers.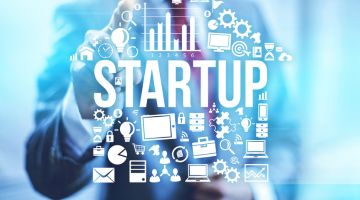 4. Start-up Stage Manufacturer
For start-up, you should carefully use any penny you have. With a couple of thousand dollars budget, you can implement automated production. Laser can guarantee the product quality. Hiring two or three laborers a year would cost far more than investing a laser cutter.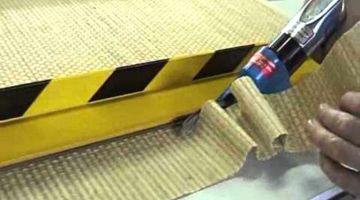 If you are looking for a transformation, to expand your business, increase production, and reduce reliance on labor, you should talk with one of our sales representatives to find out whether laser will be a good choice for you. Remember, a CO2 laser machine can process many other non-metal materials at the same time.
CNC VS Laser Cutter: Which One is Better for Cutting Fabric?
When it comes to textiles, the biggest advantage of a knife cutter is that it can cut multiple layers of fabric at the same time, which greatly improves production efficiency. For factories that produce a large volume of clothing and home textiles daily, such as OEM factories for fast fashion brand Zara H&M, CNC knives must be the first choices for them. (Although cutting precision is not guaranteed when cutting multiple layers, the cutting error can be solved during the sewing process.)
However, for cutting small details, it will be difficult to knife cut due to the size of the knife. In such cases, products like clothing accessories, and materials like lace and spacer fabric will be the best for laser cutting.
Thanks to the heat treatment of laser, the edges of certain materials will be sealed together, providing a nice and smooth finish and easier handling. This is especially the case with synthetic textiles like polyester.
No ideas for selecting CNC & Laser cutters for your fabric production?
Choose a Suitable Fabric Laser Cutter
Recommended Fabric Laser Cutters
• Laser Power: 100W / 150W / 300W
• Working Area (W *L): 1600mm * 1000mm (62.9" * 39.3 ")
If you have a business in apparel, leather shoes, bag, home textile accessory, or internal upholstery. Investing in a fabric laser cut machine 160 is a perfect choice. The fabric laser cut machine 160 comes with a 1600mm * 1000mm working size. Suitable for most roll fabric cutting thanks to the auto-feeder and conveyor table, the fabric laser cutting machine can cut and engrave cotton, canvas fabric, nylon, silk, fleece, felt, film, foam, and others.
• Laser Power: 150W/300W/500W
• Working Area (W *L): 1600mm * 3000mm (62.9'' *118'')
The industrial fabric laser cutter satisfies high-standard production requirements of high output and excellent cutting quality. Not only the normal fabric like cotton, denim, felt, EVA, and linen fabric can be laser cut, but industrial and composite fabrics like Cordura, GORE-TEX, aramid, insulation material, fiberglass, and spacer fabric can be laser cut easily with great cutting quality. Higher power means the fabric laser cutting machine can cut thicker materials like 1050D Cordura and Kevlar. And the industrial fabric laser cutting machine equips a conveyor table of 1600mm * 3000mm. It enables you to cut fabric or leather with a bigger pattern.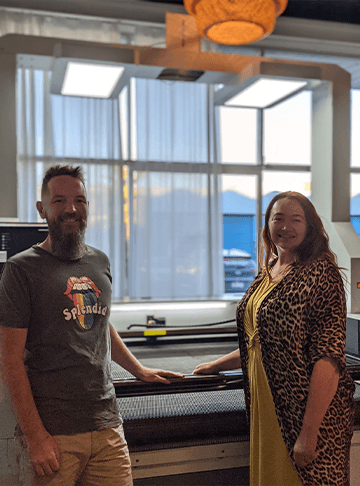 From a client of cutting sublimation sportswear
Jay has been of tremendous help with our purchase, direct import, and setup of our dual head laser machine for textile cutting. With no direct local service personnel, we were worried we would not be able to install or manage the machine or that it would not be up to scratch, but the excellent support and customer service from Jay and the laser technicians made the whole installation straightforward, fast and relatively easy.
Before this machine arrived we had ZERO experience with laser cutting machines. The machine is now installed, set up, aligned, and we are producing quality work on it every day now -it is a very nice machine and does its job well. Any issue or question we have, Jay is right there to help us with and along with its intended purpose(cutting sublimation lycra) we have done things with this machine we never imagined possible.
We can without reservation recommend the Mimowork laser machine as a commercial quality viable piece of equipment, and Jay is a credit to the company and has given us excellent service and support at every point of contact.
Highly recommend
Troy and the Team - Australia
From a client of making cornhole bags
With the increasing popularity of cornhole games, I have received numerous orders from schools, individuals, and sports teams. The growing demand has compelled me to seek more efficient production methods. During my search, I came across MimoWork on YouTube, where I found various videos showcasing fabric laser cutting. Encouraged by what I saw, I reached out to MimoWork via email, and they provided me with a detailed laser cutting recommendation.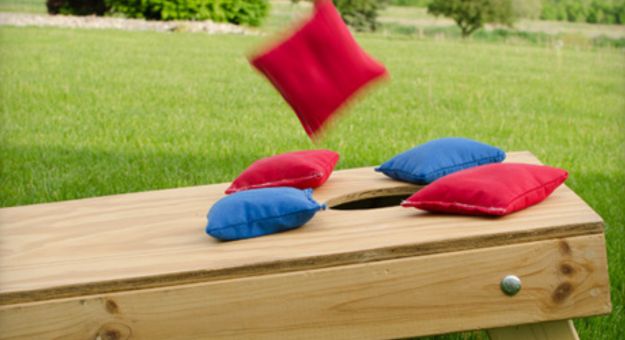 They suggested using their dual-head laser cutting machine 160 for cornhole bag production. Since implementing their solution, my productivity has significantly improved, and I now only need to employ 1-2 workers to oversee the laser cutting process. This has not only saved me time but also reduced costs. The MimoWork Laser Machine has played a crucial role in expanding my production capacity, enabling my company to meet the requirements of more clients. As a next step, I am planning to sell the cornhole bags on Amazon. I am extremely grateful to MimoWork for their laser solution, which has been instrumental in my business's success. Thank you very much!
How to choose fabric laser cutter for your fabric production?
FAQ about fabric laser cutting
When we say fabric laser cutting machine, we are not simply talking about a laser cutting machine that can cut fabric, we mean the laser cutter that comes with a conveyor belt, auto feeder and all other components to help you cut fabric from roll automatically.
Compared with investing in a regular table-size CO2 laser engraver that's mainly used for cutting solid materials, such as Acrylic and Wood, you need to choose a textile laser cutter more wisely. There are some common questions from fabric manufacturers.
Get the answers and upgrade your production NOW!
It's easy and intelligent! We have the specialized Mimo-Cut (and Mimo-Engrave) laser software where you can flexibly set the proper parameters. Usually, you need to set the laser speed and laser power. Thicker fabric means higher power. Our laser technician will give a specialized & all-around laser guide based on your requirements. >> inquire us for details
# How to straighten fabric before cutting?
Don't worry if you use a fabric laser cutter to cut the fabric. There are two designs that always enable the fabric to keep even and straight whether during conveying the fabric or cutting the fabric. Auto-feeder and conveyor table can automatically transmit the material to the right position without any offset. And the vacuum table and exhaust fan render the fabric fixed and flat on the table. You will get high-quality cutting quality by laser cutting fabric.
# Can you laser cut fabric without fraying?
Absolutely! The laser cutter features a heat treatment and non-contact processing. No wear or pressure on the fabric. And the heat from laser beam can seal the cutting edge instantly, keeping the edge clean and smooth. So the problems like fraying or burr are not gone happen if you use laser cutter to cut fabric.
Yes! Our fabric laser cutter can be equipped with a camera system that is able to detect the printed and sublimation pattern, and direct the laser head to cut along the contour. That's user-friendly and intelligent for laser cutting leggings and other printed fabrics. 
# Can laser cut multilayer fabrics?
Unbelievably but the laser can cut 3 layers of fabric! Laser cutting machines equipped with multi-layer feeding systems can simultaneously handle 2-3 layers of fabric for cutting. This significantly streamlines the production process, enabling manufacturers to achieve high output without compromising accuracy. From fashion and home textiles to automotive and aerospace applications, multi-layer laser cutting opens up new possibilities for designers and manufacturers.
Video | How to Laser Cut Multilayer Fabrics?
More questions about the fabric laser cut machine
Added Value from Mimo Laser Cutter

Professional Laser Cutting Solution for Fabrics (Textiles)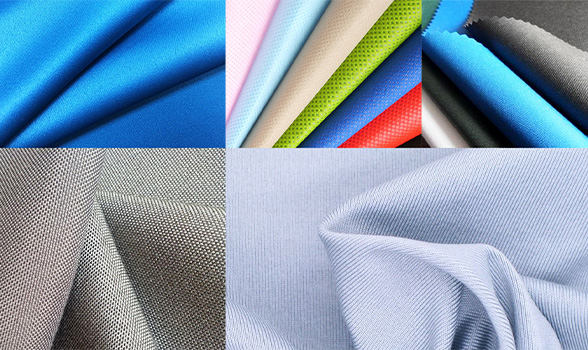 Emerging fabrics along with diverse functions and textile technology are required to be cut by more productive and flexible processing methods. Due to high precision and customization, laser cutter stands out and is widely applied on home textiles, garments, composite and industrial fabrics. Contactless and thermal processing ensure materials intactness, no damage, and clean edge without post-trimming.
Not only laser cutting, engraving and perforating on fabrics can be perfectly realized by laser machine. MimoWork helps you with professional laser solutions.
Related Fabrics of Laser Cutting
Laser cutting plays important role in cutting natural and synthetic fabrics. With wide materials compatibility, natural fabrics like silk, cotton, linen cloth can be laser cut meanwhile retain themselves non-damage in intactness and property. Besides that, the laser cutter featuring contactless processing solves a troublesome problem from stretched fabrics - fabrics distortion. Excellent advantages make laser machine popular and preferred choice for clothing, accessories, and industrial fabrics. No contamination and force-free cutting protects material functions, as well as creates crispy and clean edges due to thermal treatment. In the automotive interior, home textiles, filter media, clothing, outdoor equipment, laser cutting is active and creates more possibilities in the whole workflow.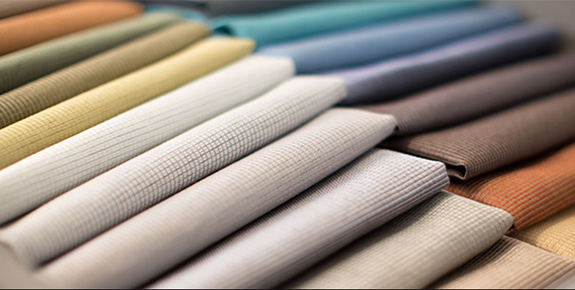 More Videos Ideas of laser cutting fabrics
MimoWork - Textile Laser Cutter with Collection Table
MimoWork - Textile Laser Cutting Machine with Ink-Jet
MimoWork - Dual-Layer Fabric Laser Cutting Machine
MimoWork - How to Choose Laser Fabric Cutter
More videos about fabric laser cutting are continually updated on our Youtube Channel. Subscribe to us and follow the newest ideas about laser cutting and engraving.
Are your looking for the laser cutting machine for tailoring shop, fashion studio, garment manufacturer?
[ MimoWork Fabric Laser Cutter ] will be your preferred