(laser cutting, perforation, engraving)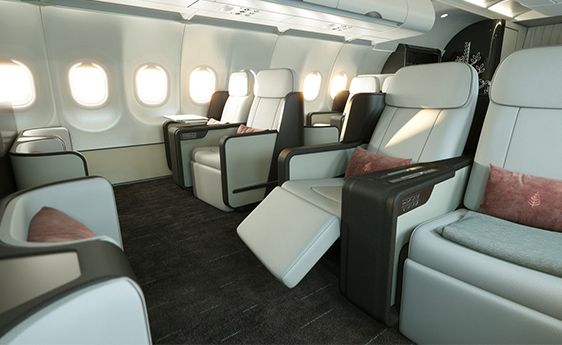 Safety is always the concerned topic in automotive and aviation fields.  In addition to the selection for materials with specific functions, precise and reliable processing techniques play important roles to ensure premium quality. Known as high precision and fast processing, the laser cutter has entered the scopes to help process industrial materials, insulation materials, and some synthetic fabric.
Such as airbag, car seat cover, seat cushion, carpet, mat, automotive accessory, internal upholstery, electric part, the laser cutter machine is fully qualified for those. And laser engraving, cutting and perforating improve the products performance while enrich the appearance. MimoWork provides the industrial laser cutter and galvo laser engraver to meet customized requirements from clients.
▍ MimoWork Laser Machine Glance
◼ Working Area: 1800mm * 1000mm
◻ Suitable for car seat cover, cushion, mat, airbag
◼ Working Area: 1600mm * 3000mm
◻ Suitable for car seat cover, airbag, carpet, insulation parts, protective layers
◼ Working Area: 800mm * 800mm
◻ Suitable for leather seat cover, protective film, carpet, mat, flooring
What are the benefits of laser cutting for automotive & aviation?
There are diverse materials referring to the automotive & aircraft industry that have good laser-processing compatibility: non-woven, 3D mesh(spacer fabric), foam, polyester, leather, PU leather, plastic, nylon, fiberglass, acrylic, foil, film, EVA, polypropylene, polyurethane, polycarbonate, and more.
We've designed laser systems for dozens of clients
Add yourself to the list!