CCD Camera Laser Positioning System
Why You Need CCD Camera for laser engraver and laser cutter?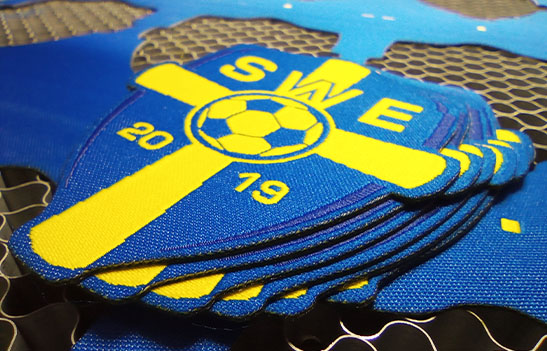 A lot of applications require an accurate cutting effect no matter in the industrial or apparel industry. Such as adhesive products, stickers, embroidery patches, labels, and twill numbers. Usually these products are not produced in small quantities. Therefore, cutting by conventional methods would be a time-consuming and taxing task. MimoWork develops CCD camera Laser Positioning System which can recognize and locate the feature areas to help you to save time and increase the laser cutting accuracy at the same time.
The CCD camera is equipped beside the laser head to search for the workpiece using registration marks at the start of the cutting procedure. Through this way, printed, woven and embroidered fiducial marks as well as other high-contrast contours can be visually scanned so that laser cutter camera can know where the actual position and dimension of the work pieces are, achieving a precise pattern laser cutting design.
With CCD Camera Laser Positioning System, You Can
•  Accurately locate the cutting item according to the feature areas
•  High accuracy of laser cutting pattern outline ensures the excellent quality
•  High speed vision laser cutting together with short software setup time
•  Compensation of thermal deformation, stretching, shrinkage in materials
•  Minimal error with digital system control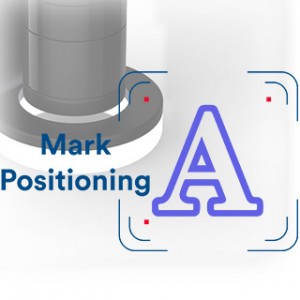 Example for How to Position the Pattern by CCD Camera
CCD Camera can recognize and locate the printed pattern on the wood board to assist the laser with accurate cutting. Wood signage, plaques, artwork and wood photo made of printed wood can be easily laser cut.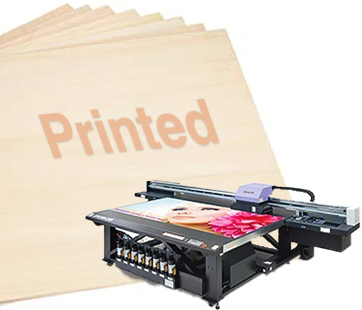 >> Directly print your pattern on the wood board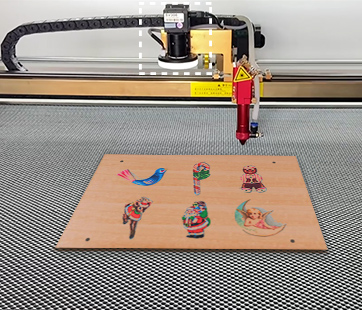 >> CCD Camera assists the laser to cut your design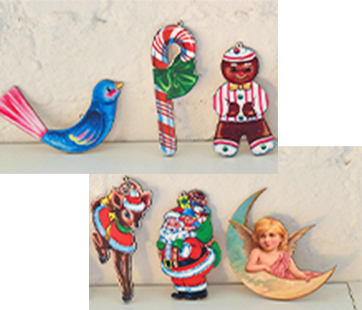 >> Collect your finished pieces
As it is an automatic process, few technical skills are required for the operator. One who can operate a computer can complete this contour cutting. The whole laser cutting is very simple and easy for the operator to control. You can have a brief understanding of how we make this happen through the 3-min video!
Any questions for CCD Camera Recognition and
CCD laser cutter?
Additional Function - Compensation of Inaccuracy
The CCD camera system also has a function of distortion compensation. With this function, it is possible for the laser cutter system to compensate for processing distortion from such as heat transfer, printing, or the like distortion by means of the designed and actual comparison of the pieces thanks to the intelligent evaluation of the CCD Camera Recognition System. The vision laser machine can achieve under 0.5mm tolerance for distortion pieces. This greatly ensures laser cutting accuracy and quality.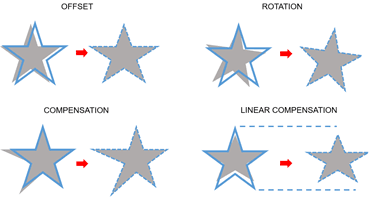 Recommended CCD Camera Laser Cutting Machine
• Laser Power: 50W/80W/100W
• Working Area: 900mm * 500mm (35.4" * 19.6")
(laser cutter for printed acrylic)
• Laser Power: 150W/300W/500W
• Working Area: 1300mm * 900mm (51.2" * 35.4 ")
(sublimation fabric laser cutting)
• Laser Power: 130W
• Working Area: 3200mm * 1400mm (125.9'' *55.1'')
Suitable Applications & Materials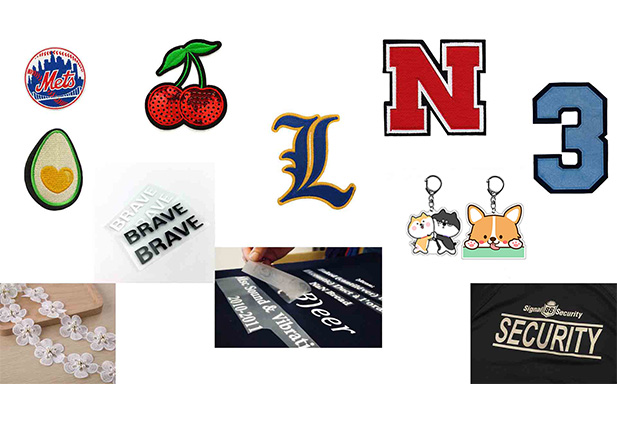 Besides CCD Camera Positioning System, MimoWork offers other optical systems with different functions to help clients to solve various problems about pattern cutting .
Learn more about CCD camera laser cutting machine
Looking for Online Laser Instruction?