Contour Recognition System
Why You Need Mimo Contour Recognition System?
With the development of digital printing, the apparel industry and the advertising industry have introduced this technology to their business. For cutting digital sublimation printed fabric, the most common tool is hand-knife cutting. Does this seemingly the lowest-cost cutting method really cost the lowest? Probably not. Conventional cutting methods cost you more time and labor. Moreover, the quality of cutting is also uneven. So no matter dye sublimation, DTG, or UV printing, all of the printed fabrics need a corresponding contour laser cutter to perfectly match the production. Thus, the Mimo Contour Recognition is here to be your smart choice.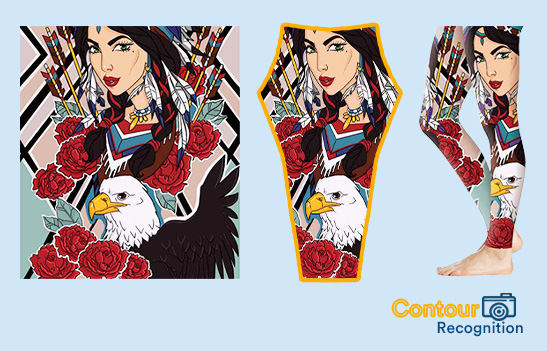 What is optical recognition system?
Mimo Contour Recognition System, together with an HD camera is an intelligent option of laser cutting fabrics with printed patterns. By the printed graphic outlines or color contrast, the contour recognition system can detect the cutting contours without cutting files, achieving a fully automatic and convenient laser contour cutting.
With Mimo Contour Recognition System, You Can
• Easily recognize different sizes and shapes of graphics
You can print all your designs, regardless of size and shape. No need for a strict classification or layout.
• No need for cutting files
The laser contour recognition system will automatically generate the cutting outline. No need to prepare the cutting files in advance. Eliminate the need for the conversion from the PDF print format file to the cutting format file.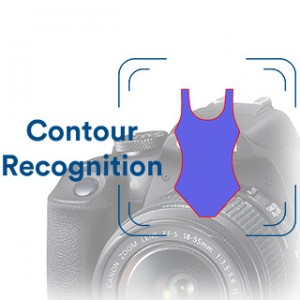 • Achieve Ultra-high-speed recognition
The contour laser recognition only takes only 3 seconds on average which greatly improves the production efficiency.
• Large recognition format
Thanks to the Canon HD camera, the system has a very wide angle of view. Whether your fabric is 1.6m, 1.8m, 2.1m, or even wider, you can use the contour laser recognition system to laser cut.
Vision Laser Cutting Machine with Camera
• Laser Power: 100W / 130W / 150W
• Working Area: 1600mm * 1200mm (62.9" * 47.2")
• Laser Power: 100W / 130W / 300W
• Working Area: 1800mm * 1300mm (70.87'' * 51.18'')
• Laser Power: 100W / 130W / 300W
• Working Area: 1800mm * 1300mm (70.87'' * 51.18'')
Workflow of Mimo Contour Recognition Laser Cutting
As it is an automatic process, few technical skills are required for the operator. One can operate a computer can complete this task. The whole process is very simple and easy for the operator to conduct. MimoWork provides the brief contour cutting guide for your better understanding.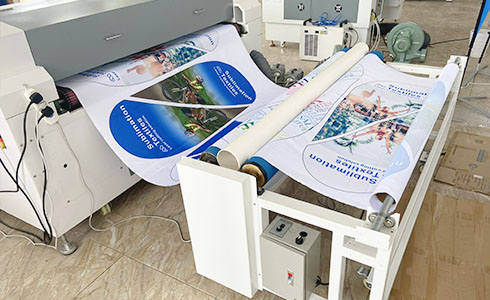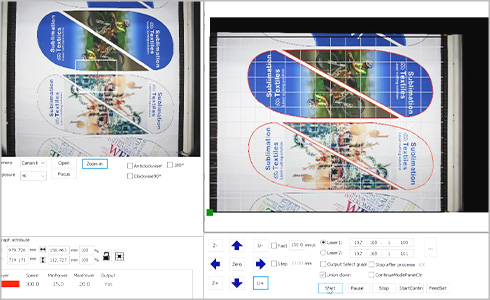 2. Recognizing Contours Automatically
HD camera taking pictures of fabric
Automatically recognizing printed pattern contours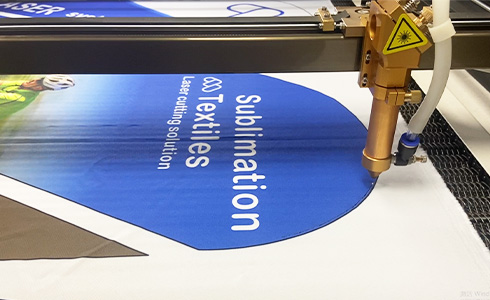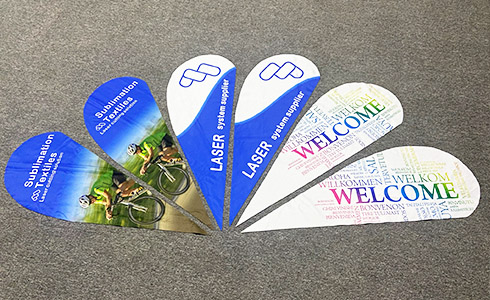 4. Sorting and Rewinding Cutting Pieces
Conveniently collecting cutting pieces
(banner, exhibition displays…)
(sublimation pillowcase, towel…)
Wall Cloth, Active Wear, Arm Sleeves, Leg Sleeves, Bandanna, Headband, Rally Pennants, Face Cover, Masks, Rally Pennants, Flags, Posters, Billboards, Fabric Frames, Table Covers, Backdrops, Printed Embroidery, Appliques, Overlaying, Patches, Adhesive Material, Paper, Leather…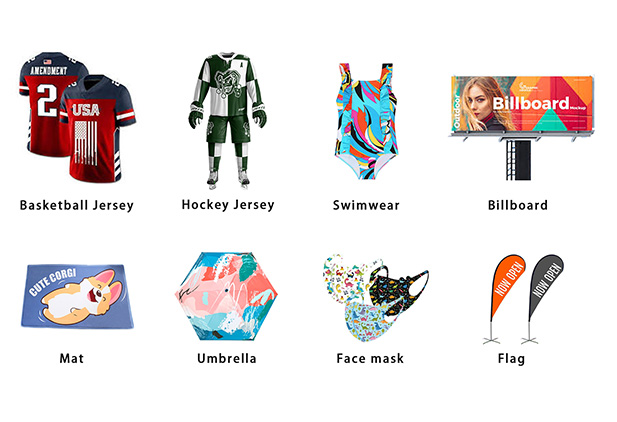 Learn more what is contour cutting, sublimation laser cutting machine
Looking for Online Laser Instruction