Video Glance for Laser Cutting on Leather
Leather Laser Cutter & Engraver
| | |
| --- | --- |
| Working Area (W *L) | 1300mm * 900mm (51.2" * 35.4 ") |
| Software | Offline Software |
| Laser Power | 100W/150W/300W/ |
| Laser Source | CO2 Glass Laser Tube / CO2 RF Metal Laser Tube |
| Mechanical Control System | Step Motor / Servo Motor Belt Control |
| Working Table | Honey Comb Working Table / Knife Strip Working Table |
| Max Speed | 1~400mm/s |
| Acceleration Speed | 1000~4000mm/s2 |
Learn more about 【How to laser cut leather】
The Advantages of Laser Processing Leather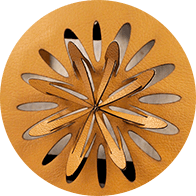 Crisp & clean edge and contour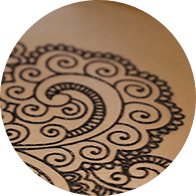 Elaborate & subtle pattern
laser engraving on leather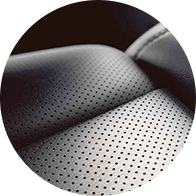 Repeating perforating with precision
laser perforating leather
✔ Automatic sealed edge of materials with heat treatment
✔ Minimize the waste of material greatly
✔ No contact point = No tool wear = constant high cutting quality
✔ Arbitrary and flexible design for any shape, pattern and size
✔ Fine laser beam means intricate and subtle details
✔ Precisely cut the top layer of a multi-layered leather to achieve a similar effect of engraving
Recommended Laser Machine for Leather
• Laser Power: 100W/150W/300W
• Working Area: 1300mm * 900mm (51.2" * 35.4 ")
• Fixed working table for cutting and engraving leather piece by piece
• Laser Power: 150W/300W
• Working Area: 1600mm * 1000mm (62.9" * 39.3 ")
• Conveyor working table for cutting leather in rolls automatically
• Laser Power: 100W/180W/250W/500W
• Working Area: 400mm * 400mm (15.7" * 15.7")
• Ultra fast etching leather piece by piece
Added Value from MimoWork Laser
✦ Material saving thanks to our Nesting Software
✦ Conveyor Working System for the fully automated processing directly from leather in roll
✦ Two / Four / Multiple Laser Heads designs available to speed up the production
✦ Camera Recognition for the cutting of printed synthetic leather
✦ MimoPROJECTION for assisting positioning PU Leather and Upper Knitting for the shoe industry
✦ Industrial AIR PURIFIER to eliminate odors when cutting genuine leather
Pick up more about Laser System
Quick overview for leather laser engraving & cutting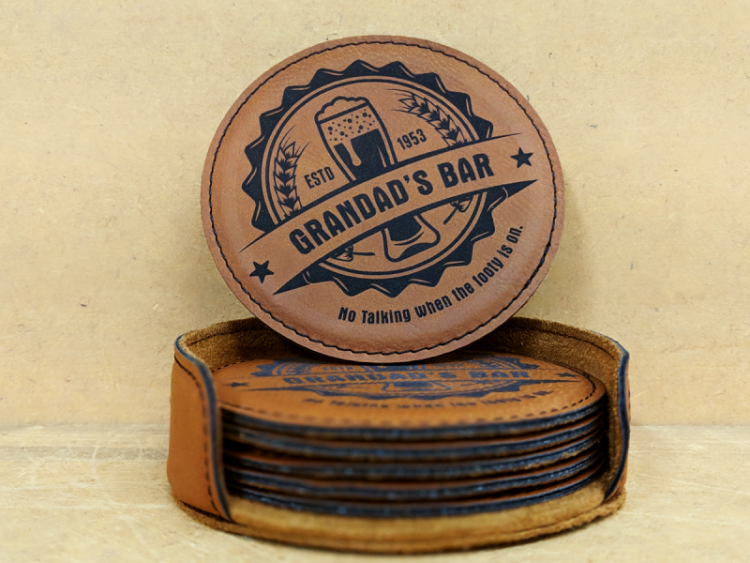 Synthetic leather and natural leather are used in the production of clothing, gift items, and decorations. Apart from shoes and clothing, leather will often be used in the furniture industry and the interiors upholstery of vehicles. Traditional production on resistant, tough leather by using mechanic tools (knife-cutter), the cutting quality is unstable from time to time resulting from heavy wear. Contactless laser cutting has great advantages with perfect edge and intace surface as well as high cutting efficiency.
When engraving on leather, it's better to select the right kinds of material. We strongly suggest you testing different parameters to find the desired engraving results you want to achieve. When you use light-colored leathers, the brownish laser engraving effect can help you achieve significant color contrast and generate great stereo sense. When engraving darker leather, even though the color contrast is subtle, it can create a sense of retro feeling and add a nice texture to the leather surface.
Common applications for laser cutting leather

What's your leather application?

Leather application list:
laser cut leather bracelet, laser cut leather jewelry, laser cut leather earrings, laser cut leather jacket, laser cut leather shoes
laser engraved leather keychain, laser engraved leather wallet, laser engraving leather patches
perforated leather car seats, perforated leather watch band, perforated leather pants, perforated leather motorcycle vest

We are your specialized laser partner!
Learn more about laser engraving leather tips and leather laser cutter