Fashion is never exaggerated, never stops. Recent trends of integration about fashion and function in clothing and fashion dress are intensifying. And undeniably customization, small-batch and multi-variety production catering to the market tastes and needs raises more claims on fast processing, flexible controlling with perfect quality. Don't worry, these are just unique and inherent advantages of laser cutting, perforating, marking. Characterized with contactless and force-free processing, laser cutting guarantees materials intactness (no distortion and damage) and the tool running up with consistent high quality & speed processing in sublimation sportswear, sports-functional clothing, protective apparel, garment accessory, garment patch, footwear, home textiles.
Not only that, extensive materials applications ranging from natural fabrics to composites as well as various weaving fabrics even non-woven can all be laser perfectly cut by MimoWork Laser Cutter.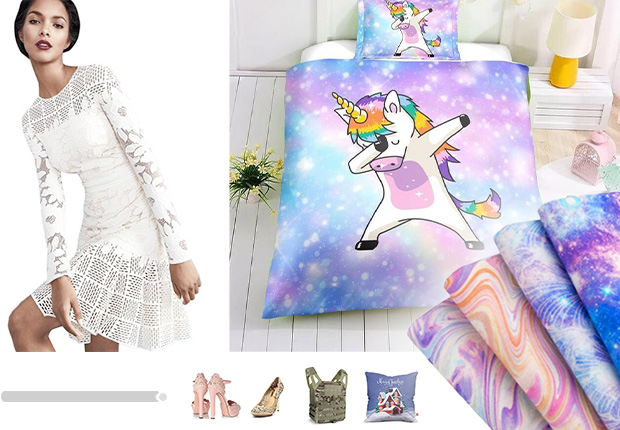 Relevant materials are as follows: Polyester, Aramid, Kevlar ®, Fleece, Cordura®, Cotton, Polypropylene, Polyurethane, Fiberglass, Spacer fabrics, Felt, Silk, Technical Textiles, Synthetical Textiles, Foam, Velcro Material, Knitted Fabrics, Plush, Polyamide(Nylon), Leather and more.
What are the benefits of laser cutting for clothing & home textiles?
Video of laser application on sublimation textiles
We've designed laser systems for dozens of clients
Add yourself to the list!