(laser cutting, engraving and perforating)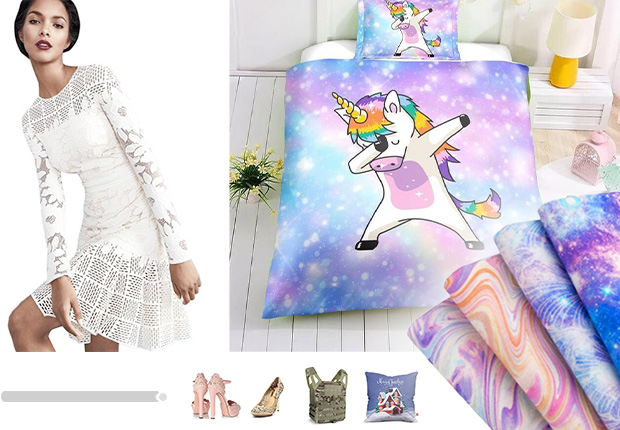 Fashion is never exaggerated, never stops. Recent trends of integration of fashion and function in clothing and fashion dress are intensifying. And undeniable customization, small-batch and multi-varieties production caters to the market tastes and raises more claims on fast responding and flexible production. Exactly the versatile fabric laser cutting enters the world of fabric cutting and style custom.
MimoWork Textile Laser Cutting Machine helps you with fabric production. Outstanding laser-friendliness to the fabric conducts a high-quality cutting effect regardless of natural fabric or synthetic materials. Customized and flexible laser machine not only reflects the high realizability without limit on cut-out line but the capacity of laser perforating and laser engraving on the fabrics. Rich visual effects and subtle techniques based on fabrics and textiles turn brand new looks for fashion dress, sportswear, garment accessories, footwear, and home textiles. 
Video | How to laser cut cotton fabric
▍ MimoWork Laser Machine Glance
◼ Working Area: 900mm * 500mm
◻ Suitable for patch, label, embroidery, film, foil, sticker
◼ Working Area: 1600mm * 1000mm
◻ Suitable for garments, home textiles, leather shoes
◼ Working Area: 400mm * 400mm
◻ Suitable for laser engraving on denim, fleece, leather, film, foil
What are the benefits of laser cutting for clothing & home textiles?
We've designed laser systems for dozens of clients
Click here to learn more about cloth laser cutting