(laser marking, laser cutting, laser etching)
As an enduring classic, denim cannot be considered a trend, it will never go in and out of fashion. Denim elements have always been the classic design theme of the clothing industry, deeply loved by designers, denim clothing is the only popular clothing category in addition to the suit. For jeans-wearing, tearing, aging, dying, perforating and other alternative decoration forms are the signs of punk, hippie movement. With unique cultural connotations, denim gradually became cross-century popular, and gradually developed into a worldwide culture.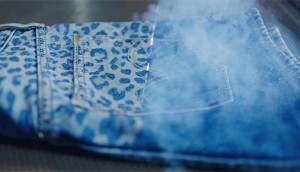 Professional and qualified Laser Engraving Machine for Denim
MimoWork Laser Engraving Machine provides customized laser solutions for denim fabric manufacturers. You can realize laser marking, laser engraving, laser perforating, laser cutting on denim fabric. High efficient and flexible laser processing assists denim fashion diversely moving on!
Video Glance (laser marking)
✦ Ultra-speed and fine laser marking
✦ Auto-feeding and marking with conveyor system
✦ Upgraded extensile working table for different material formats
Any question to laser on denim?
Let us know and offer further advice and solutions for you!
Recommended Laser Engraving Machine for Jeans
• Laser Power: 100W / 150W / 300W
• Working Area: 400mm * 400mm (15.7" * 15.7")
• Laser Power: 150W / 300W / 500W
• Working Area: 1600mm * Infinity (62.9" * Infinity)
Benefits from Laser Printing on Denim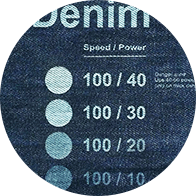 Different etching depths (3D effect)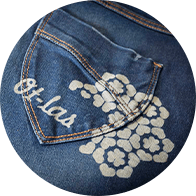 Continuous pattern marking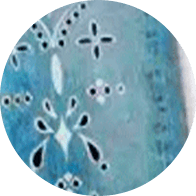 Perforating with multi-sizes
✔  Efficient processing speed. 300mm/s cutting speed and exquisite cutting quality help with quick response to the market.
✔  Less carbon emission compared to traditional marking/cutting method
✔  A more economical and environment-friendly manufacturing process
✔  Great etching flexibility for any patterns and sizes
✔  Indelible and permanent pattern marks on fabric
✔  Natural etching texture without extra processing
Laser processing for Denim Fabric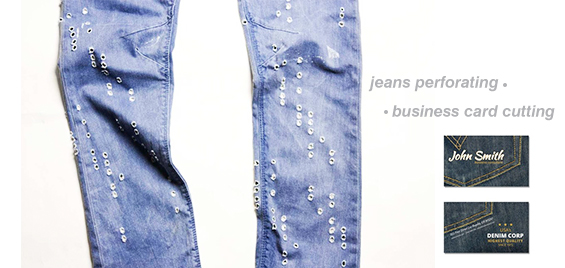 How to cut denim?  Laser is an option to cut durable cut-resistant fabric like Denim. The textile is compact and thick. The shrinkage ratio is smaller than ordinary fabric. Cutting by traditional methods may cause a ladder. Laser pants could be a new option to the denim industry.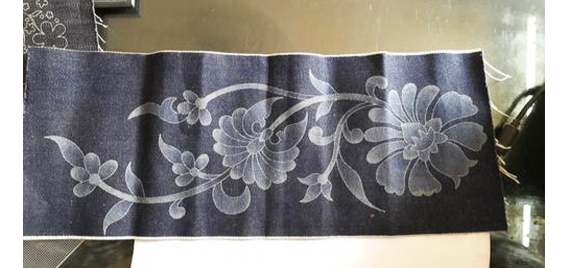 No need to wash out the denim fabric to get the aging, whisker, or monkey wash effect anymore. Free your big washing machines from easy works and let the jeans laser engraving machine do the job for you. A more environmental friendly and flexible processing method to finish the job, achieving diverse effects on the denim fabric.
The laser can burn the surface textile off the denim fabric to expose the original color of the cloth. Denim with the effect of rendering can also be matched with different fabrics, such as fleece, imitation leather, corduroy, thick felt fabric, and so on.
Typical applications of Laser Engraving Denim
• Apparel
- jeans
- jacket
- vest
- skirt
• Shoes
• Bags
• Home textiles
• Toy fabrics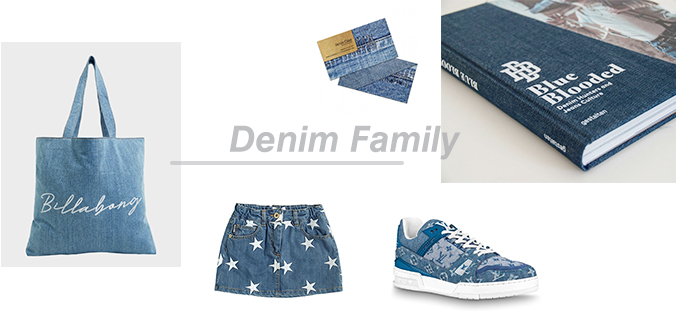 Trend of Laser Print Denim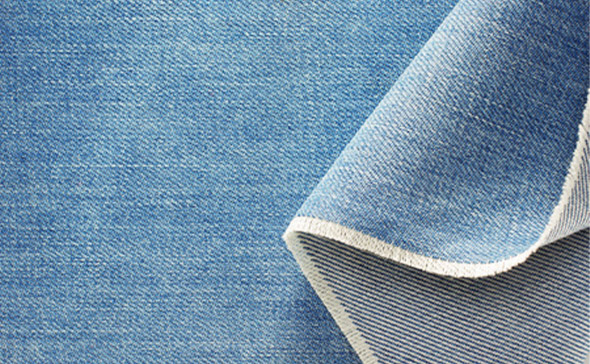 Before we get into the whole concept of  laser printing on denim is environmental friendly, the Galvo Laser Marking Machine makes its possible to display the incredibly fine details created by any designers. Comparing with the traditional plotter laser cutter, the Galvo laser marking machine can finish complicated "bleached" design on jeans within minutes. Laser can definitely minimize manual operation in denim pattern printing. At the meanwhile, the laser printing machine helps the manufacturers to provide customized jeans and denim jackets easily.
What's next? The concept of environmentally friendly, sustainable and regenerative design is increasingly recognized in the fashion industry and has become an irreversible new trend. This concept is particularly evident in the transformation of Denny denim fabric.  The essence of denim fabric transformation is to pay more attention to environmental protection, natural materials and creative recycling while maintaining the design value. The various techniques used by designers and manufacturers, such as embroidery and printing, both cater to fashion trends and conform to the concept of green fashion.