Style Your Clothes in Fashion with Laser Cut Patches
They can be used with almost anything you're about to see, including jeans, coats, t-shirts, sweatshirts, shoes, backpacks, and even phone covers. They have the ability to make you look attractive and sophisticated, as well as defiant and brave.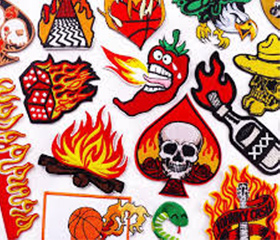 We can't talk about patches unless we show you how it all began. Patches can be applied to your denim jacket and jeans for a genuine hippy style; just make sure they're lovely, like sunshine, lollipops, and rainbows.
For a sleek, 80s Metalhead look, adorn a denim vest with patches and studs and wear it over a band shirt, preferably white, and a denim skirt or jeans. A bullet belt and a dog tag necklace can be worn to finish off the look.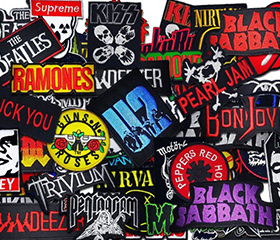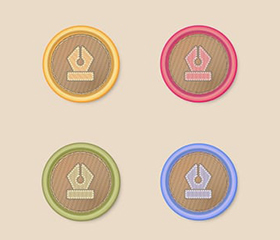 "Less is More" Patch Style
Finding an old tee and applying any theme you choose to it is the ideal way to start incorporating the patch craze into your wardrobe. There will be more because one exists (in this case, aliens). Wear it with a tattoo choker and denim pants for a grunge vibe.
Attach your patches to a jacket where they were designed to go, You can now customize it with anything you want. Take a patch and pin it to your tee. It will just be glammed up with a few diamonds and pins. You're done! Just add gorgeous jewelry.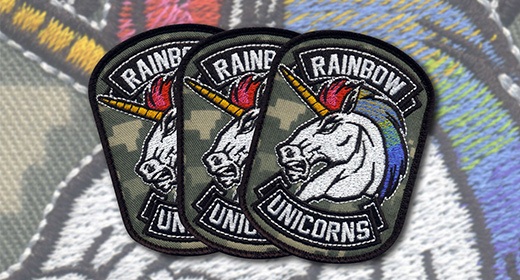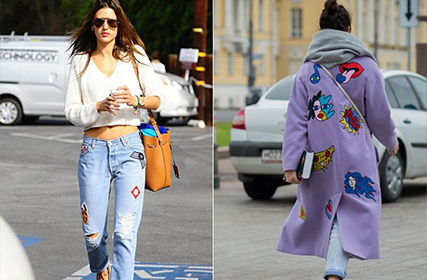 Freshen Up Your Old Clothes
You can design your old boring clothes any day with the cloth patches. If you do not have any at home, you can always get them readymade or create patches. Let us give you some ideas.
Creat Unique Patch with MIMOWORK Laser Machine
How to cut embroidery patches by a laser cutter?
✦ Mass Production
CCD Camera auto recognizes all the patterns and match with the cutting outline
✦ High Quality Finishing
Laser Cutter realizes in clean and accurate pattern cutting
✦ Saving Time
Convenient to cut the same design next time by saving the template
How do you cut a patch that is both of high quality and efficient?
Laser cutting, especially for patterned patches, is a more productive and adaptable process. MimoWork Laser Cutter has assisted various companies in making industry upgrades and earning market share with its optical recognition system. Laser cutters are gradually becoming the dominant trend in customizing due to their precision pattern recognition and cutting.
The CCD camera is equipped beside the laser head to search for the workpiece using registration marks at the start of the cutting procedure. Through this way, printed, woven and embroidered fiducial marks as well as other high-contrast contours can be visually scanned so that laser cutter camera can know where the actual position and dimension of the work pieces are, achieving a precise pattern laser cutting design.
Why Choose Patch Laser Cutter
Fashion industry is very active in using new technologies and new materials. Laser cutting patch became very common among designers. Designers and enterprises have tried laser cutting for various applications and customized styles. Laser cutting patch and other textiles, in most cases, is very beneficial.
Any questions about Patch laser cutting?
Who are we:
Mimowork is a results-oriented corporation bringing 20-year deep operational expertise to offer laser processing and production solutions to SMEs (small and medium-sized enterprises) in and around clothing, auto, ad space.
Our rich experience of laser solutions deeply rooted in the advertisement, automotive & aviation, fashion & apparel, digital printing, and filter cloth industry allows us to accelerate your business from strategy to day-to-day execution.
We believe that expertise with fast-changing, emerging technologies at the crossroads of manufacture, innovation, technology, and commerce are a differentiator. Please contact us: Linkedin Homepage and Facebook homepage or info@mimowork.com
---
Post time: May-18-2022