Laser Cutting Spacer Fabrics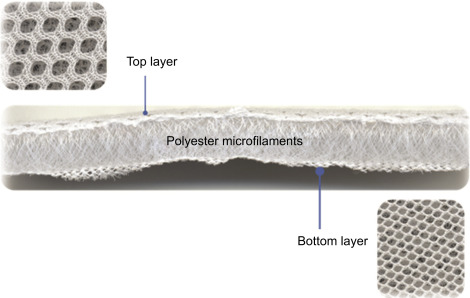 As we all know, spacer fabrics comprised of three layers characterize by properties of light-weight, good permeability, stable structure, which make it create more possibilities in automotive, home textiles, functional clothing, furniture, and industrial products fields. Three-dimensional structures and composite materials bring challenges for processing methods. Due to loose and soft pile threads and different distances from the face to back layers, conventional mechanical processing with physical pressure result in material distortion and blurry edges.
Contactless processing can perfectly solve the problems. That is laser cutting! In addition, more customization and applications occur along with different color, density, and materials composition for spacer fabrics, which put forward higher flexibility and adaption in processing. Undoubtedly, the laser cutter is fully capable of cutting accurate contours on various composite materials with consistent and high-precision processing. That is why numerous manufacturers choose laser.
Contactless to materials means this force-free cutting ensures materials no-damage and deformation. The fine laser beam from the flexible laser head represents precise cutting and minimal incision. As you can see, high quality and efficiency are the consistent pursuits of laser cutter.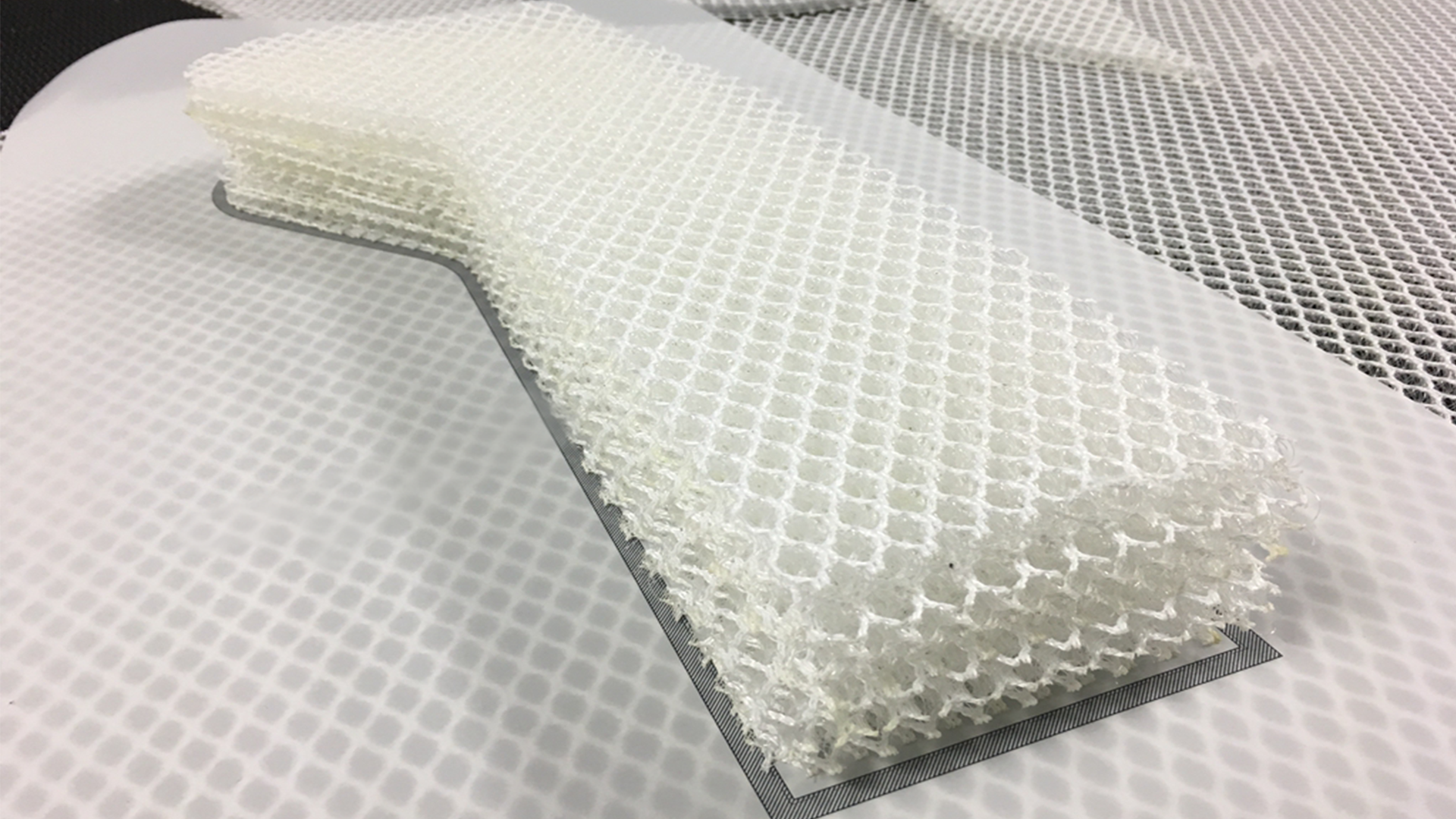 Application of laser cutting on spacer fabrics
Car seats, Sofa cushion, Orthotics (kneepad), Upholstery, Bedding, Furniture

Benefits from laser cutting mesh fabric
• Avoid materials distortion and damage
• Precise cutting guarantees perfect quality
• Thermal treatment realizes tidy and clean edges
• No tool refitting and replacing
• Minimal error with repeatable processing
• High flexibility for any shape and size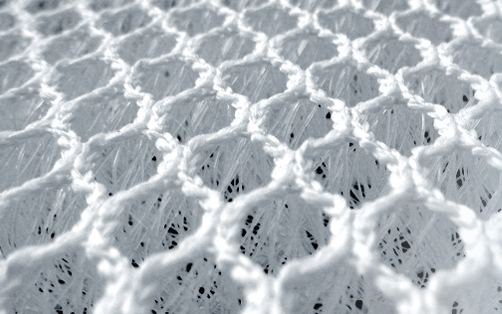 By connecting monofilament or pile threads, the face and back layers form a three-dimensional space. Three layers respectively play different parts in humidity releasing, air ventilation, and heat dissipation. As the most common processing method for spacer fabrics, the two knitting technologies divide the materials into wrap-knitted spacer fabrics and weft-knitted spacer fabrics. With varieties of interior materials (which may be polyester, polypropylene, and polyamide) and excellent performance of breathability, moisture management, and temperature regulation, widespread and multiple uses in a variety of applications has become a consequent choice of the times.
The porous structure has inherent gas permeability, stability, and buffer performance as industrial protection cushions from high pressure. And on the support of continuous and in-depth research on spacer fabrics, we can see them in many applications ranging from the car seat cushion, technical clothing, bedding, kneepad, medical bandage. Special structure means special processing method. Middle connection fiber is easily deformed by pulling in traditional knife cutting and pounding. Compared to that, laser cutting is praised with the advantages of non-contact processing so that material deformation is no longer a problem to be considered.
To know more about 3D Spacer Fabric, Multi-Layer Fabric
Contact us today!