Professional and qualified Laser Cutting Polyester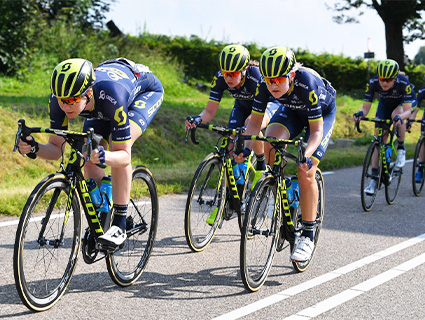 How to cut polyester fabric fast & accurately? With the polyester laser cutter,  you can get the perfect polyester pieces whether for sublimation polyester or solid polyester. High efficiency comes with the top quality. Varied working Tables and optional Contour Recognition Systems contribute to laser cutting varieties of polyester fabric items at any size, any shape, any printed pattern. Not only that, a laser cutter can get rid of worries for material distortion and damage thanks to non-contact processing. With the reasonable layout and precise cutting, the polyester laser cutter helps to maximize cost savings of raw material and processing.
Just like the wide application and development of polyester in clothing, sportswear, industrial fabrics, laser cutting technology is keeping the pace, optimizing processing methods, broadening the applicability of processing materials. Especially for the sublimation sportswear usually made of polyester, vision laser cutter provides the accurate cut guide from the pattern camera recognition. Some troubles of error cut due to printing deformation can be avoided by the contour cutter.
Recommended Fabric Laser Cutting Machine for Polyester
Laser cutter for dye sublimation sportswear
• Laser Power: 100W/ 130W/ 150W
• Working Area: 1600mm * 1200mm (62.9" * 47.2")
• Laser Power: 100W/150W/300W
• Working Area: 1600mm * 1000mm (62.9" * 39.3 ")
• Extended Collecting Area: 1600mm * 500mm
• Laser Power: 150W/300W/500W
• Working Area: 1600mm * 3000mm (62.9'' *118'')
Laser processing for Polyester

1. Laser Cutting Polyester
Can you cut polyester without it fraying? The answer from laser cutter is YES!
Fine and smooth cut, clean and sealed edge, free of shape and size, the remarkable cutting effect can be achieved perfectly by laser cutting. And the high quality and swift laser cutting eliminate post-processing, improving efficiency while saving costs.
2. Laser Marking on Polyester
Fine laser beam, coordinating with automatic digital control bring swift & subtle laser marking on polyester. Permanent mark didn't wear or disappear. You can decorate home textiles or put marks to identify unique clothing.
3. Laser Perforating Polyester
Fine laser beam owns swift and deft movement pace to melt the small holes at various diamesters accurately and fastly. Rhe laser cutting holes feature clean & tidy edge and no any fray.
Benefits from Laser Cutting Polyester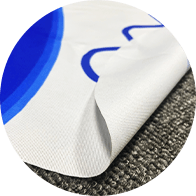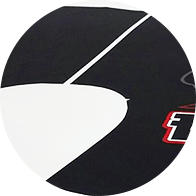 Any-angle circular cutting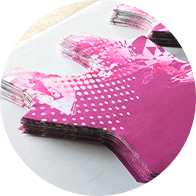 ✔  Clean and flat edges and no materials damage

✔  Accurate contour cutting with Contour Recognition System
✔  High efficiency with continuous auto-feeding
✔  Suitable for cutting any printed pattern and shape
✔  CNC automatic control system, saving labor and time cost
✔  High repeated accuracy, ensuring consistent high quality
✔  No tool abrasion and replacing
✔  Eco-friendly processing method
Typical applications for Polyester Laser Cut
• Carpet
• Mat
• Film & Foil
• Polyester vinyl
• Felt
• Conveyor belt fabrics
• Seat belts
• Coats and anoraks
• Bedding (duvet covers, and sleeping bags)
• Soft furnishings and upholstery
• Textiles
• Luggage and other bags
• Plastic reinforcement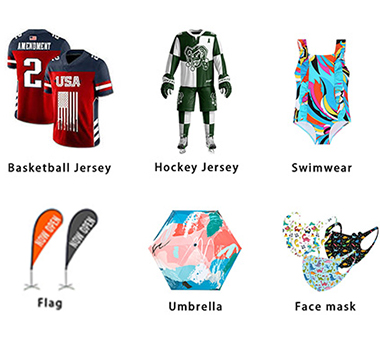 Material information of Laser Cutting Polyester Fabric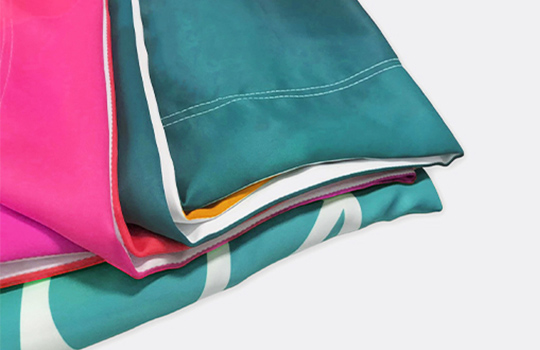 As a generic term for artificial polymer, polyester(PET) now often is regarded as a functional synthetic material, occurring on the industry and commodity items. Made of polyester yarns and fibers, woven and knitted polyester is characterized by inherent properties of resistance to shrinking and stretching, wrinkle resistance, durability, easy cleaning, and dying. Combined blending technology with various natural and synthetic fabrics, polyester is given more traits to enhance customers' wearing experience, expand industrial textiles' functions. Such as cotton-polyester is featured with high strength, weather resistance, breathable and anti-static, which make it the usual raw material of daily clothing and sportswear. Also, industrial applications are very common, like conveyor belt fabrics, seat belts, polyester felt. Benefit from the digital system and laser technology, cutting polyester fabric with the laser cutter becomes being favored by cloth and garment manufacutrers.
Suitable processing technology can give full play to the excellent characteristics of polyester. The laser system has always been the first choice for polyester processing, whether it is clothing industry, home textile industry, soft interior decoration, shoe material industry, or mechanical processing, high-end technology industry, laser cutting, laser marking and laser perforating on polyester from MimoWork Laser Cutter help to improve processing efficiency and explore more possibilities on materials application and customization for you.
- Dacron
- Terylene
- PET
We are your specialized laser partner!
Contact us for any question about polyester laser cutter